Money savings apps: Help for being better with money
5 min read
March 04, 2022 • Spruce
Saving and managing money can be a tricky task. People may tell you, "It's easy — just do it. Just stick to a budget and you'll be fine."
Yet, for most people, it takes more than just willpower to get your personal finances on track. So, what can you lean on for support? Money saving apps can do a lot for you, from helping you monitor your savings, to providing access to mobile banking and making mobile payments.
Follow along as we guide you through what to look for in a money saving app and how the Spruce mobile banking app offers these features to help you be good with money.
A quick guide to money saving apps
Saving money and managing your money go hand-in-hand, so it's good to consider elements of both. The best money management apps have a few things in common. Even better is if these features are built into one mobile banking app for convenience. So, what should you be looking for?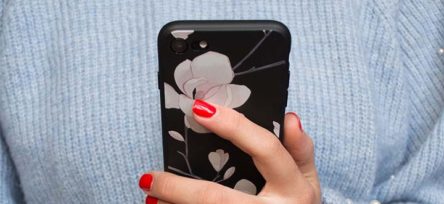 Using this list, you can get an idea of the important features to help save and manage your finances — and best of all — Spruce offers these features and more to help you be better with money.
1. Option to set up automatic savings
It's hard to save money. With so many monthly expenses, knowing where and how to put away money and how much can be overwhelming. But, if you put a little away each day without even putting it on your to-do list, saving becomes much easier. Having the option for automated savings from the best money saving apps allow you to put money away for an emergency fund or for things you really want without even remembering to do it. Saving just a little each day adds up and makes it easier to put away money for what matters. See how with our saving tips.
Saving Goals with Spruce: With Spruce, you will get a Spending Account and Savings Account to help you manage your money. You can choose to tuck money away automatically for the goals you choose. We make it so easy that before you know it, you'll be well on your way to having enough for that next big purchase.
2. Cash back
Many money saving apps are also tied to your spending. In some cases, you can earn automatic cashback with certain retailers. With other money saving apps, the reward can be straight cash, delivered to your account. Simply shop, activate the deal, and earn the reward.
Spend and save with Spruce: With your Spruce accounts, you get Cash Back Rewards, which gives you automatic cash back when you shop with select retailers you know and love. We make it easy to get cash back — you don't have to upload your receipts and you don't have to identify your reward before you shop.
3. Credit tools
Your credit score is a strong indicator of how much you can borrow from lenders — and your borrowing rate (cost). Look for a money app where you can view your credit with ease — and understand what makes up your credit score and how different factors impact it.
Monitor your credit score with Spruce: With Spruce, you can keep tabs on your credit score and learn the items impacting it with ease.
Related: Find out what a good credit score is.
4. Overdraft protection
If you're looking for a combined money saving and mobile banking solution, you'll want to be aware of any overdraft fees. Normally, when you try to spend more than the amount in your account, the transaction will be declined. But, with overdraft protection, you get an extra cushion in your account if you happen to withdraw too much money.
Spruce Courtesy Coverage: If you happen to take out a little too much cash, Spruce has your back with up to $20 in overdraft protection called Courtesy Coverage, for no fee.
The best money management apps have one thing in common: they work for you and not against you. Often the mobile banking app will have no separate fee to download the app, but one important thing to understand is other fees that could apply. Is there a minimum you must deposit into your new account in order to avoid sign-up fees? Do you need to keep a minimum monthly balance to avoid fees? Understand what's required to help avoid hidden fees.
No hidden fees with Spruce: Spruce accounts have no monthly fees, no sign-up fees and no minimum balance requirements. Spruce users also have access to more than 55,000 ATMs nationwide, with no ATM fees. There are fees that apply for cash withdrawals at an out-of-network ATM or over-the-counter, check orders, and express card delivery, or third-party fees. For additional details, see Spruce fee transparency.
Spruce, the mobile banking app also offers:
With Spruce, you can reset your finances with your tax refund. Tax refunds are a big deal — for many people, it may be the one-time single largest deposit of money into their account all year. With Spruce, you can turn yours into taking significant steps towards a better financial future. We can help you put your tax refund towards a specific savings goal and manage your savings wherever you go.
Be better with Spruce — our mobile banking app
There are many steps you can take to be better with money. Money savings apps and mobile banking apps like Spruce are a good first step. With things like saving goals, overdraft protection, and cash back rewards, you can be well on your way to getting better with money day by day.
Find out more about all the features Spruce has to offer.
This information provided for general educational purposes only. It is not intended as specific financial planning advice as everyone's financial situation is different.
Was this article helpful?