Money saving tips: 9 ways to take charge of your finances
7 min read
March 04, 2022 • Spruce
While saving money might not be as fun as spending it, learning money saving tips can empower you to take the reins of your future and help reduce financial stress. What's more, learning how to save money is critical to building an emergency fund for unexpected expenses, saving for large purchases, and gaining a greater sense of financial stability.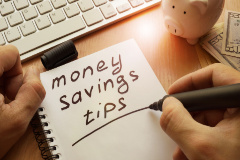 It's easy to say, "I want to save money!" But how to do it is another story. Luckily, there are many effective ways to save money. The tips listed below will help you in both saving or establishing better spending habits.
Need help saving money? See how the saving goal feature from Spruce mobile banking can help you save money day by day.
How to save money: 9 tips for smarter spending
1. Create a budget
Without a budget, people tend to spend money carelessly. A few dollars here and there can add up to hundreds. When you create a budget, you think more about your spending.
So, how do you do it? First, you should consider your necessities, discretionary spending (generally the fun stuff), and how much you want to save each month. Then, allocate your spending to specific categories. If you're coming up short in the savings category, you may need to dial back on discretionary spending — or find other ways to cut back. We'll provide ideas for that in the rest of this post.
Find additional details about how to create a budget or how much to save each month.
2. Treat treats differently
The advice to eliminate your daily latte and make it at home is one you've probably heard before. While it's smart to evaluate how necessary some of your daily purchases are, it's important not to do away with all of life's simple pleasures.
One way you can have the occasional treat and still save money is to create your own reward system based on opting for at-home versions most of the time. For example, for every time that you make your coffee at home, you earn one from your local coffee shop. For every week you make meals at home, give yourself one trip to your favorite take-out place.
If you need some proof of what you're saving, keep track of your receipts and how much you would have spent going out vs. dining at home.
3. Shift to thrifty fun
Fun sometimes comes at a price — that $150 concert ticket, $100 restaurant bill, or the $1,000 weekend getaway. While many fun activities have a price tag — not all do. Find free concerts, enjoy the outdoors on a hike, or take your dog to the dog park. Activities like these provide invaluable entertainment for little to no cost.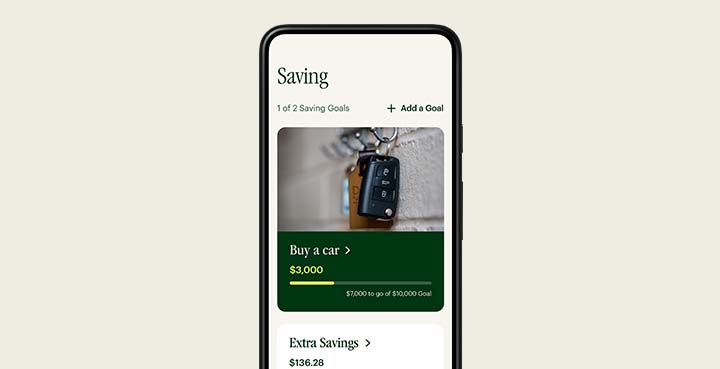 Not sure where to find the free fun in your area? Check out social media and community websites for the events in your town. For example, searching "free summer concerts near me" or "cheap fall activities for kids near me" can help you locate some fun options.
Don't forget, your local library has more than just books. Today's library systems offer a wide variety of resources to patrons, including access to databases, online education programs, DVD movies, and, in some cases, free streaming services. Check out your local library's website for more.
And when free isn't an option, keep in mind, there are many ways to save online on entertainment and travel. Concert and theater tickets are frequently discounted on coupon. For travel, discounter aggregation sites can help you save money on flights and lodging.
4. Trim monthly expenses
When you're looking at where you can save money, a key place to look is your bank or credit card statement. Are there some things you can do without? Or some expenses that you can trim? For instance, bills like your cell phone plan, cable, and insurance can be reduced by negotiating with your current provider or by shopping around for alternatives.
Subscriptions are all over the place these days — whether it's entertainment streaming, meal delivery services, or even clothing subscriptions. Take a hard look at how many streaming services you have. Do you use all of them? If you don't, get rid of them.
In the long-term, look at your big monthly expenses, which are normally housing (rent or mortgage) and transportation. If you lease your car, consider opting for a more affordable model when your lease runs out. The same goes for your rent — if you need to significantly trim to meet your goals, consider roommates.
(Related: Check out our savings calculator for strategies on how to save for your personal financial goal.)
5. Do it yourself
Some services are "outsourced" and don't need to be. Below are some things you may be able to do yourself or with the help of online video how-tos:
House cleaning
Lawn Mowing
Car washing
Pet Grooming
Manicures and pedicures*
Haircuts*
Minor appliance and home repair
While these expenses are minimal in comparison to housing and food, they can add up!
*OK, we understand if you don't want to put your personal styling in your own hands. A second option is to check with your local beauty and cosmetology school to see if they have a student salon where you could get reduced or free services.
6. Buy and sell used
If buying new clothes tends to burn through your paycheck, consider some alternatives. Consignment boutiques and thrift shops can be a way to stock your closet without the sticker shock. If you shop online, you may find an even wider range of used apparel and shoes. Plus, some sites direct you to discounts at online and brick-and-mortar retailers.
You can find used goods on a social media marketplace or other community listings. And, if you want to declutter and make a little extra cash to boost your savings, you can sell items you don't use anymore.
7. Explore more affordable brands
From groceries to cosmetics, we often buy the same brand over and over. Sometimes it's just because that's what you've always done. As you're looking for where you can save money, the shelves at the store may just give you the answer. Compare prices and give a new, more affordable brand a try. You just may love it (and the money you save).
8. Take advantage of workplace benefits
Oftentimes your employer offers programs to help you save that you might not even realize are available to you. Check with your human resources contact to determine if there are discounts or deals on services that you use. Plus, there may be other untapped benefits available to you, such as 401(k) or 403(b) retirement savings plan matching, employee stock purchase programs, or tuition assistance.
9. Take a hard look at fees
Unexpected fees can happen if you're not paying attention: late fee when making a late payment, penalty interest fees for credit limit overage or late payments, and out of network ATM withdrawal fees. All of these fees are in your control; are there small steps you can take to avoid these fees?
With Spruce, there are no monthly fees and no sign-up fees. Plus, you get access to thousands of fee-free ATMs.
A realistic way to save money — with Spruce
If your goal is figuring out how to save money fast, know this: the more expenses you cut each month, the faster you will get to your goal. Here's how Spruce can help you along the way.
With Spruce, you can choose to tuck money away automatically for the goals you choose. So, before you know it, you'll be on your way to saving up for that next big purchase.
Find out more about all the features Spruce has to offer.
Was this article helpful?