6 benefits of a savings account
5 min read
April 21, 2023 • Spruce
Creating and regularly contributing to a savings account can seem like one more financial to-do, but the benefits of a savings account make it well worth the effort. Having a savings account can provide financial security and peace of mind, and help you reach your goals.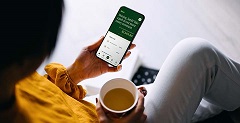 Whether you're saving for a car or a family vacation, or you just want to be prepared in case of an unexpected emergency, or even trying to save for big purchases vs. using a credit card, a savings account is the smart way to set money aside.
As you start a savings account and add to it, Spruce has your back every step of the way.
Savings account benefits: 6 reasons to set one up
There are many savings account benefits that make it worthwhile to open a savings account — or even two. Financially, psychologically and practically, setting aside some of your money just makes sense.
So what are the benefits of a savings account? Here are some of the most significant reasons to keep in mind.
You could avoid major financial disruptions. Having a savings account to draw from in case of emergency can help you avoid using credit when unexpected expenses arise. After all, only about 4 in 10 Americans have enough savings to cover an unplanned expense of $1,000, according to research from the Financial Health Network. Whether you're faced with a car repair, job loss or medical bill, creating an emergency fund allows you to expect the unexpected. And that can provide peace of mind during turbulent life events. Plus, you won't have to take out a loan or put unexpected expenses on credit.
You can prepare for bigger purchases proactively. It can be tough to plan for a big purchase you know is coming, especially if it's something essential and a little boring, like a washing machine that you'll need to replace at some point. But rather than finding yourself in a jam when the washer finally quits, you can save slowly for that purchase over time. Putting a portion of your paycheck into the savings account every time you get paid can make big purchases more manageable.
You'll gain a shift in perspective. Having money in a separate savings account can cause a big, healthy mental shift. That separation can remind you not to touch your savings for something other than your goal. Instead, you can stay focused, and rethink whether the purchase you're considering is really necessary.
You can see your progress adding up. When you check the balance in your savings account regularly, you can see the money building up from your deposits, getting you closer and closer to reaching your savings goals. Being able to visualize your progress as you work toward it can help you stay motivated. Consider using Spruce's saving goals feature to give your savings goal a name, choose a photo that represents your goal, and track your progress.
You can earn more along the way. With Spruce, you can add to your savings with cash back rewards¹ at select retailers. Rewards go straight to the Extra Savings account, so your account will continue adding up over time — even beyond what you contribute to it.
Your savings account can shift along with your life. With a savings account, you're not locked into a specific financial goal. So, if that washing machine lives longer than expected but your fridge calls it quits, you can use your savings to save the day. With a savings account, you're always the boss of your money.
How to save money in a savings account
Want to know how to save money in a savings account like a pro? Start by finding the extra padding in your budget so you can put that money aside instead. Look at your budget to find places where you can cut back on spending — and remember that even small amounts add up over time. For example, if you cut out just one $10 lunch from the drive-through each week, you'll save more than $500 over the next year.
You might also follow smart money saving tips like buying used clothes, finding free ways to have fun in your area and switching to more affordable brands. These tips and tricks can help you find "extra" money that you can put straight into your savings account.
After you decide how much to save each month, consider a side hustle to earn cash that you can put into your savings account each month (try to avoid putting it in your checking account as you might spend it too easily!). Working a few extra hours a week, monetizing a hobby you already have, or selling clothes you no longer wear can provide an income boost. And that can help you reach your savings goals more quickly.
How Spruce saving goals can help
With Spruce's saving goals feature, you can enjoy savings account benefits with ease, and at no additional cost. Spruce lets users create up to two online saving goals for no cost and designate them however they choose. For example, you can have an emergency fund goal and a sinking fund goal (an account where you set aside money for a specific upcoming purchase) to save for next year's vacation, both of which are separated from your checking account funds. The separation can make it easy to see your progress toward each of your saving goals.
Spruce allows you to easily move your money from your spending account to a saving goal (or vice versa!) when it works for you. You can do it all with the Spruce mobile app at any time of day or night, so you can manage your money when it works best for you.
Saving money made easy with Spruce
Spruce makes opening and managing a savings account quick and painless. In fact, you have the ability to establish two saving goals funds when you open your Spruce accounts.
Plus, you can reap cash back rewards when you use your Spruce debit card at select retailers. You'll automatically get cash back rewards deposited to your Spruce Extra Savings account, helping you meet your savings goals that much sooner.
Get started with Spruce today!
This information provided for general educational purposes only. It is not intended as specific financial planning advice as everyone's financial situation is different.
Was this article helpful?