Spruce deposits are FDIC insured: Find out how
2 min read
March 14, 2023 • Spruce
You may have heard some talk about FDIC insurance but aren't quite sure what that means and how it relates to your Spruce and/or Emerald Card accounts.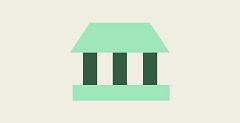 Here's the good news: Your Spruce and Emerald Card accounts are FDIC insured through Pathward, N.A. Member FDIC., which means these accounts are insured by the Federal Reserve Bank up to $250,000, the maximum amount permitted by law.
Spruce is a mobile banking platform and app that includes the Spruce spending and savings accounts. Both Spruce and Emerald Card are bank products from Pathward, N.A. Member FDIC, and as such these accounts are FDIC insured up to the maximum amount allowed by law.
What is FDIC insurance exactly?
The Federal Deposit Insurance Corporation (FDIC) is an independent agency of the U.S. government. It protects you against the loss of your deposits in the event that an FDIC-insured bank or savings association fails. Additionally, FDIC insurance is backed by the full faith and credit of the U.S. Government. For more about the FDIC, check out the FDIC website's FAQs.
What if I have more than one account at an FDIC insured bank?
If you have other FDIC-insured accounts at the same bank (for example, Spruce and Emerald Card), you'll want to check on your overall coverage. To help calculate your FDIC insurance coverage, please use the FDIC Electronic Deposit Insurance Estimator available at https://edie.fdic.gov.
Was this article helpful?