Courtesy Coverage
Overdraft? No worries.
We've got your back. Qualifying Spruce members can get up to $20 of fee-free overdraft protection for card purchases.
Take a deep breath. We got you.
With Courtesy Coverage, if you make a purchase with your card that would put your account in the negative, we'll automatically cover you, up to $20. And you'll get a notification, so you know exactly where you stand.
It's simple to get back in the green.
After Courtesy Coverage covers you, all you have to do is pay back that amount within 30 days. The next time you add funds to your account, those funds will automatically go towards repaying your negative balance, or you can transfer funds from one of your saving goals.
Want to activate Courtesy Coverage?
We'll cover you up to $20 in case you overdraw your account when using your debit card. To be eligible, here's all you need to do: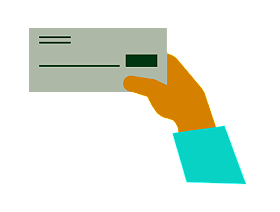 Set up direct deposit with your employer or from the Spruce app and receive qualifying direct deposits totaling $200 in 35 days.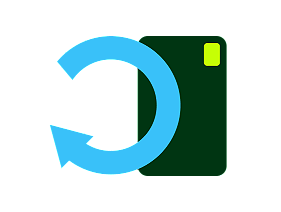 Continue to receive $200 in qualifying direct deposits at least every 35 days.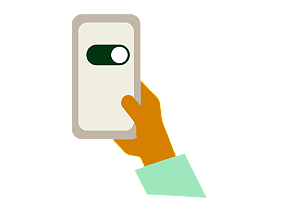 Once eligible, go to Courtesy Coverage in the Spruce settings menu to enroll.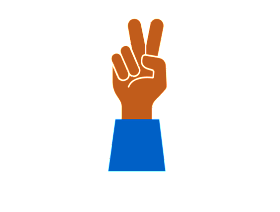 After enrolling in Courtesy Coverage, it will stay active as long as you remain eligible or until you unenroll.
We're here to lend a hand.
We all need help sometimes. Courtesy Coverage gives you a leg up when you need it most. Spruce covers your eligible transactions because we want to see you succeed.
We know these moments happen and we got you covered! Courtesy Coverage allows you to make debit card purchase transactions, ATM withdrawals, and over-the-counter withdrawals using your Spruce Debit card that overdraw your Spending Account up to $20 with no overdraft fee, giving you support when money's tight. It is not an extension of credit; it is an optional courtesy exercised at our discretion that should be used on those rare occasions as you have bumps in the road.
To get access to Courtesy Coverage, you must receive $200 in qualifying deposits over the relevant 35-day time period and opt in. These deposits can come from an employer or payroll provider, or government benefits payer, and must be deposited into your Spending Account as an automated clearing house (ACH) transfer. Tax refunds do not count. You must also have a positive Spending Account balance and turn on the functionality in the app or online. To keep using Courtesy Coverage after that, you need to continue to receive cumulative direct deposits of at least $200 every month and pay it back within 30 days. To learn more, please see sprucemoney.com/features/.
Courtesy Coverage covers debit card purchases and cash withdrawals only. ACH transfers, check transactions and other transactions are not covered.
Overdraft protection is a service offered by banks that allows you to make certain transactions using your debit card even if it might take your spending or checking account balance below zero. It can be a convenient way to avoid declined transactions, but many banks typically charge a fee for each overdraft transaction.
With Courtesy Coverage offered by Spruce, members can get up to $20 of fee-free overdraft protection for card purchases, so you can breathe easy when you're in a pinch.
Spruce fintech platform is built by H&R Block, which is not a bank. Spruce℠ Spending and Savings Accounts established at, and debit card issued by, Pathward, N.A., Member FDIC, pursuant to license by Mastercard®. Mastercard and the circles design are registered trademarks of Mastercard International Incorporated.

Apple and the Apple Logo are registered trademarks of Apple Inc. Google Play and the Google Play logo are trademarks of Google LLC. Message and data rates may apply.
Courtesy Coverage only available for purchase transactions, ATM withdrawals, and over-the-counter withdrawals using your debit card. It is a discretionary courtesy, not an extension of credit. Requires opt in and $200 in qualifying deposits over prior 35-day period. Negative balances are limited to $20 and must be repaid within 30 days. 

See Spending Account Agreement for details.