Spruce users share: "My New Year's Resolution for 2023 is…"
3 min read
January 06, 2023 • Spruce
Raise your hand if you're looking for financial reset in 2023. It's been a rough road the last few years, so who isn't ready for a refresh for their money matters?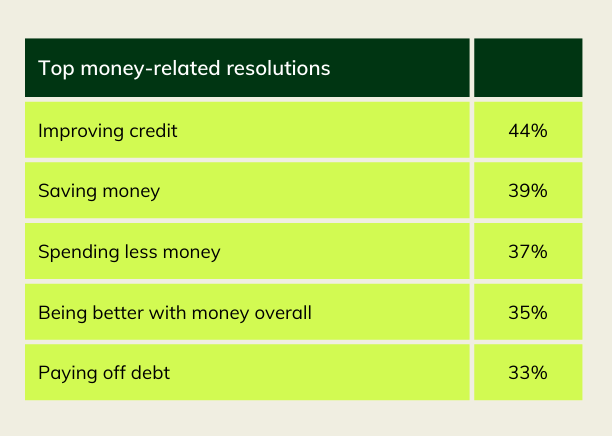 Of course, being better with money looks different for everyone. As we kickstart this new year, we wanted to hear what money-related New Year's resolutions Spruce customers set for themselves and why.
Improving credit, saving more, and spending less topped the list for respondents in our recent survey. To see what else customers had to say, check out the quotes at the bottom of this page.
Plus keep reading for our New Year's resolution tips and how Spruce can help you be better with money this year and beyond.
3 Tips for your new money mindset
Sticking with any New Year's resolution can be tough but having the right frame of mind can help. Here are some tips for keeping yourself on track.
Create a support network. Talk to friends and family about the goals you're setting or changes you want to make. Your social circle can be a game changer for a motivational assist and for helping you along the way. For example, if spending less and money management is your goal, your friends may be apt to suggest low-budget hangouts instead of more extravagant nights out on the town.
Dream big but start with small steps. Most financial goals won't happen overnight. Quite often it's a few small changes that can lead to big wins. Take building your credit score. Paying bills on time is a critical first step in improving your numbers. And, when it comes to savings, small amounts can add up over time. Just $5 a week adds up to more than $250 in a year.
Value resiliency over consistency. Slips and setbacks happen, but they shouldn't derail you. Let's say you resolved to save an extra $50 each month, but that didn't pan out in March… or April. Don't feel like you should throw in the towel if your plan isn't going like clockwork.
See how Spruce can help you be better with money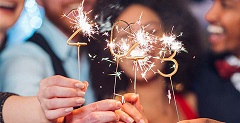 If you've resolved to better your finances this year, give yourself a pat on the back! At Spruce, we're all about being better with money and we have lots of ways to help.
Spruce lets you:
monitor your credit score for free
easily tuck money away in dedicated saving goals
get your paycheck up to 2 days early, and
tap into fee-free overdraft protection up to $20
all with no monthly fees, no sign-up fees, and no minimum balance requirement. (See Fee transparency)
Find out more about all the features Spruce has to offer.
This information provided for general educational purposes only. It is not intended as specific financial planning advice as everyone's financial situation is different.
Spruce customers share their resolutions and why they're important
Resolutions received from Spruce customers as part of a sweepstakes survey.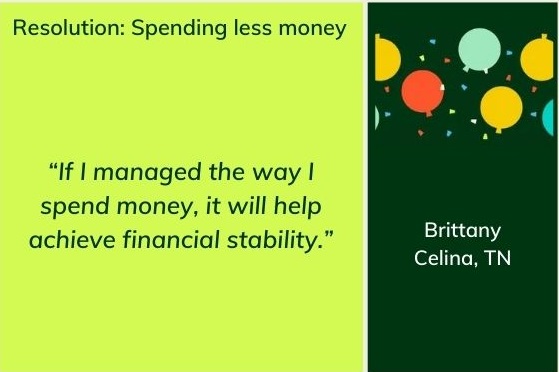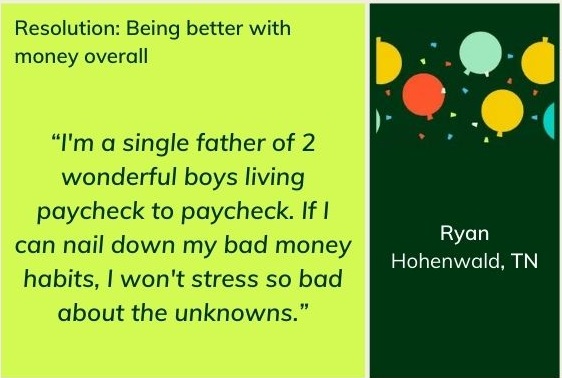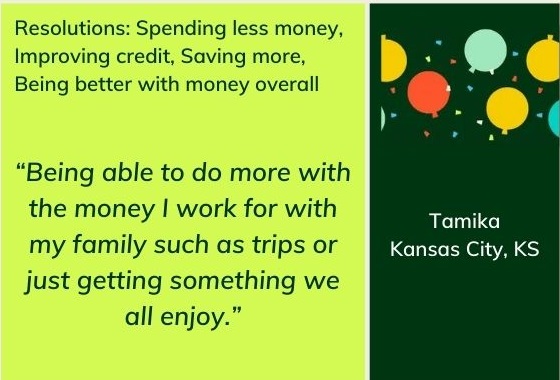 Was this article helpful?